Is the metaverse really here?
Even though it's early times there is indeed a virtual place where people are coming together and playing and talking. If it's truly a metaverse that's up for some debate. There are many different companies and foundations that want to grab the biggest piece of the cake. Facebook even went as far as rebranding the whole operations to the name "Meta" in order to try to get a step ahead of the competitors.
Decentraland Metaverse Casino
The "game" or the web3 and the blockchain-based world of Decentraland, which could be explained as a browser-based metaverse has now been around since February 2020 and they did open a casino. Decentraland went into partnership with DAO and got the casino up and running in October of 2021 going under the name of ICE Poker, and they did reportedly a revenue of $7.5 million in the last three months of 2021 directly after opening.
The casino currently has around 6,000 users every single day and can have more than 1,000 users playing poker "at any given time"

Miles Anthony – Decentral Games Founder
In order to gamble users are required to purchase one of its NFT devices in order to win genuine money.
Sandbox Metaverse Casino
Sandbox is another player going into the Metaverse sphere, and of course, there were early plans to create some kind of casino. And one group of people got together and created the Sand Vegas Casino Club which created a couple of NFTs and sold it out and practically crowdfunded and sold these for people to buy into the casino. If you search and go to the SVCC website you can see a part of their pitch about the NFT project: "The SVCC Gamblers are unique hand-drawn PFP NFT over 200+ different traits. The Gamblers are stored as ERC-721 tokens on the Ethereum blockchain".
With the SVCC NFT collection we will fund the creation of one of the largest Online Casinos in the Sandbox Metaverse.

Sand Vegas Casino Club
They did however run into problems and have now been halted for trading these "Gambling Apes" or non-fungible tokens from the Sand Vegas Casino Club on the NFT trading platform OpenSea after regulators in Texas and Alabama ordered trading to a halt as they were categorized as unregistered securities. Looking at the team's Twitter it looks like it has been removed and the founders have not Tweeted in a good while either.
This is a setback for the gambling in the Sandbox metaverse but we're sure there's going to be more popping up.
MetaHero Metaverse Casino
If you are going to take their own words for it, they are – "The gateway to the Metaverse". They are a big blockchain and NFT project aiming to create avatars that are very true to reality. They've got giant scanners where you can create a copy of yourself to import into the Metaverse. According to statements, they will also focus on Gaming and casino and you could then gamble and earn HERO tokens which are their own native coin.
Metahero has partnered with WDW to use its Ultra-HD photogrammetric scanning technology to try to bring on the next 10 million new users to cryptocurrency. They will go into and create NFTs scanned from real-world objects within – Gaming, Fashion, Medicine, and Social Media. According to the Metahero site, they've got three top things they want to achieve for people:
Create your own 3D avatar
Scan & create 3D NFTs
Use HERO token to transact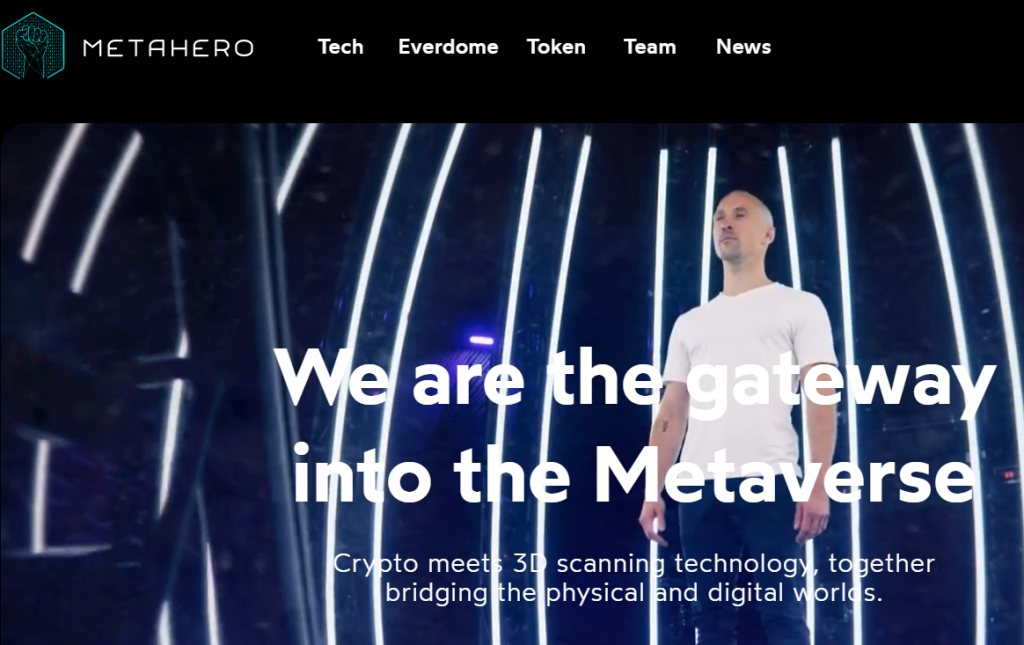 VR Casinos
It's not really the same but we're going to delve into it either way. Pokerstars released their game Pokerstars VR Casino One where you can gamble in a virtual reality setting, it has been released on the Meta or Oculus Quest 2. Check out the trailer under here.