Company
Betway Limited
Reg. No.
C 39710
License Authorisation
MGA/B2C/130/2006
Licens Type #
Type 1 Gaming Services, Type 2 Gaming Services, Type 3 Gaming Services
Licens Status
Licensed
Registered Address
9, Empire Stadium Street, Gzira, GZR 1300, Malta
Termination Date
N/A
Entity Telephone Number
35621319493
MGA License Seal
Click to view
General Email Address
N/A
Website URLs
http://www.betway.de
http://www.botbcasino.com
http://www.betway.com
http://www.hippodromeonline.com
About
Betway Limited (Betway Group) was founded in 2006 and is one of the worlds leading and most dominant online betting and gaming companies globally. They are licensed by Malta Gaming Authority and listed on the New York Stock Exchange (ticker: SGHC) with Super Group (SGHC Limited), the holding company of Betway Limited.
Super Group has a clear and successful strategy, built around three core pillars:
Diverse offering: Super Group is the holding company for leading global online sports betting and gaming businesses: Betway, a premier online sports betting brand, and Spin, a multi-brand online casino offering
Global footprint: Our brands are licensed in over 20 jurisdictions throughout Europe, the Americas and Africa; more than 60 brand partnerships with many teams, leagues and sport personalities globally; and 2.5 million active customers in March 2021 alone
Data is in our DNA: Our data-driven approach to product optimization and marketing enables us to put the customer experience front and center
Super Group was supposed to merged together with SEAH (Sports Entertainment Acquisition Corp) in a massive SPAC (special purpose acquisition company) merge. The deal valued the company pre-equity to $4.75 billion and was intended to close in the fourth quarter of 2021. However, the deal has been delayed (which is not uncommon for SPAC mergers) but seem to be happening nevertheless.
With this deal in place, the only way forward is expansion in all ways, always. US is their main priority where they extend their reach in several new licensed territories each year.
A global leader in online betting and gaming.
Betway Limited employs almost 1000 people globally (812 of whom are tagged to the Group on LinkedIn) with a further 1,300 dedicated third-party support staff. Their HQ office is set on 9, Empire Stadium Street, Gzira, GZR 1300, Malta with additional offices in Guernsey, London and Madrid.
Brands owned by Betway Limited
Betway, Hippodrome Online Casino, SpinCasino and DreamBingo are all proud members of the Betway Group. The Betway Group founded in 2006 is now owned by Super Group and holds gaming license throughout Europe, the Americas and Africa.
We made our own custom quirky version of Betways logo just for this section. Each color in our logo represents a different casino section on Betways. The design is suppose to help you differentiate and navigate between the pages, products and bonuses flashing around on the website with greater ease.
Blue = Casino
Green = Sports
Teal = Live Casino
Purple = Esports
Red = Vegas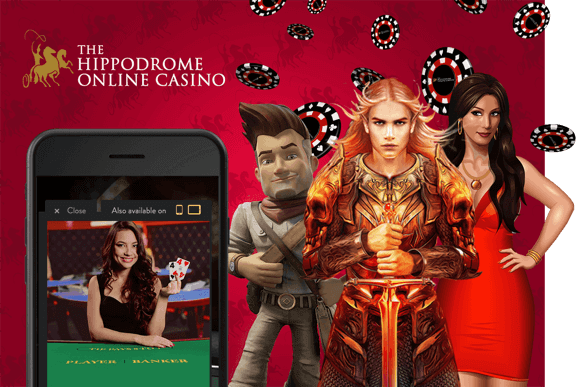 The Hippodrome has been around for more than 120 years and sits alongside the Tower of London and Buckingham Palace. It's the UK's largest and most popular casino and entertainment venue. Hippodrome is still as famous, dynamic and inventive as it's ever been and now also made available to an online audience.
Spin Casino is listed on Betway Groups own website and the company clearly states that it's a part of the Betway and Super Group. However, the owner of the site (displayed in the footer and license seal linked from their page) shows up as Bayton Group Limited. Bayton Group also happens to share the same address as Betway Group…
DreamBingo & Casino can only be reached from the UK and exclusively played by British citizens. For people outside of the UK the recommended website if you prefer betting is Betway and Hippodrome if you are more of a Casio & Slot games kind of gambler.